Why Are Lalafanfan Cafe MImi Duck Plush Toys Still Popular Today?
Posted by Cathy yang on
The lalafanfan plush toy cafe mimi duck have been popular baby toys since the early days. So why are these lalafanfan ducks so popular today? Nowadays, technology offers many new toys but yet the cafemimi ducks are still the most popular. We know that they enhance a child's mind like no other toy. They have different colors. Why are they also popular? The fact is that a cafemimi plush duck toy is so much more than a baby toy.It is so soft and it's a companion, someone to rely on and a soft cuddly friend who will always be there. The duck shape is vivid and lovely, the feeling is soft, and the squeeze is not afraid. They are also the best gift for children.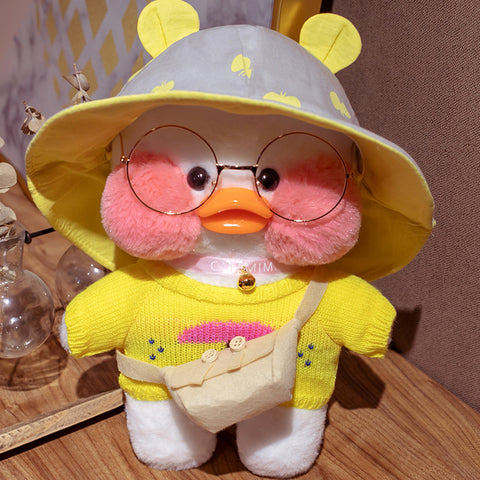 They help children learn, they help shape a good personality, good habits and even better positive attitudes. When a child bonds with a duck plush toy the soft cafemimi duck can offer so much to the child. The duck plush toy offers so many advantages that listing them would be a tedious job.
Actually, the average plush doesn't stimulate a child's mind itself, but the child always finds ways to play with the plush duck which in turn stimulates the child's mind, once a child sees a plush toy as its friend the child will then play with the plush duck toy.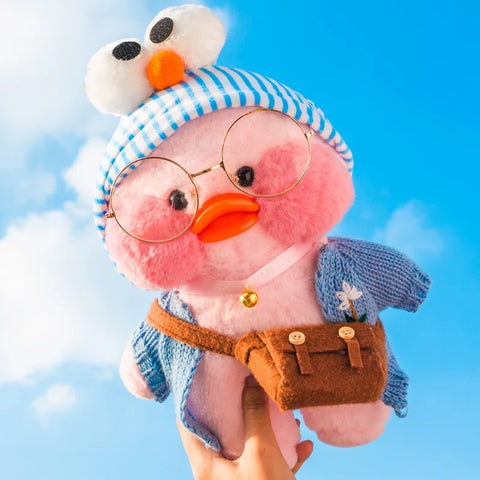 Our kids may play a game called 'house' with the plush toy where a kid has many of plush toys and creates a band of friends out of them and could even have picnics with its desired ducks which in turn stimulates a child's social communicative skills, improving our kids without actually speaking to a person. As these plush cafemimi duck toys do not speak language barrier is not a problem.
A child knows a cute and wonderful lalafanfan duck plush toy cannot speak back but yet our kids still talk to the duck as if it believes that the duck can hear and understand what the kids is saying. Our kids like to talk to the cute duck plush toy. They can buy all kinds of different lalafanfan cafemimi ducks and talk to everyone of them.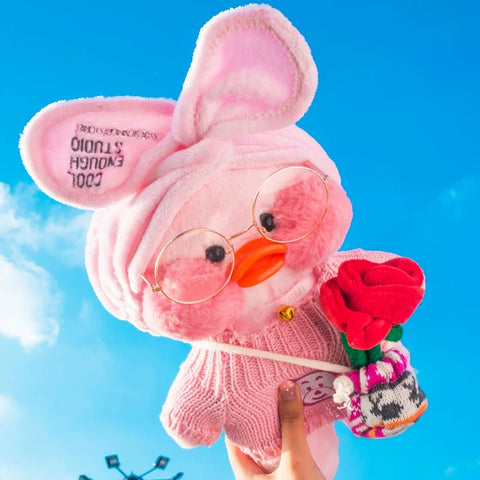 It is the children's natural tendency to look after a plush toy which means while a child is looking after a plush toy it will learn the basic steps which can apply to looking after a person. From the perspective, i highly recommend a child to have a cafemimi duck to talk and play with.
You can buy different color of these lalafanfan cafemimi ducks to your children. You will find white, green, gray, pink and blue cafemimi ducks from our website.These cafemimi duck dolls are beautiful and perfect. They are perfect gifts for a child. You can buy a cafemimi duck as a birthday gift for your kid. He or she will absolutely love it.
Visit Baby Plush Toys www.heyhousecart.com  to find Gift Ideas for Children and Grown-ups Alike.
---
Share this post
---
---